Qualifications
Level 4 Diploma in Counselling
Level 4 Further Cognitive/Rational Approaches
Level 3 Intermediate in Counselling
Level 2 In Counselling
Level 3 Pregnancy Crisis Counselling
TTI Mindfulness
TTA Mindfulness
Continued Professional Development
Working with Depression
Working with Anger
Guilt and Shame
Group Work
Confidence and Self Esteem
Eating Disorders
Self Harm
Suicide
Addictive Behaviours
NLP
Gestalt
Couple Counselling
Mindfulness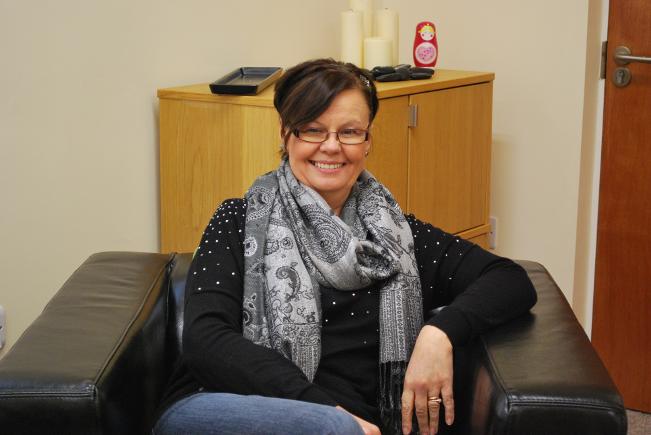 Hi, my name is Sylvia, I am an experienced counsellor trained to diploma level and a member of the BACP and the ACC. I work within their ethics and guidelines and receive regular supervision for my work.
I currently work in my own private practice and in the voluntary sector for Liberty Pregnancy Crisis.
Through this time I have had experience dealing with various issues. These include Relationship Problems, OCD, Bereavement, Loss, Self Harm, Gender/Transgender issues, Addictions, Anxiety, Depression, Stress, Abortion, Low Self Esteem, Confidence, Phobias, Post Natal Depression, Baby Loss, Miscarriage, Infertility, Issues around Abortion and PTSD.
I was drawn into counselling after having issues in my own life and experiencing counselling myself. I realised how desparate and isolated we can feel when going through painful situations. The help I received from my own personal counselling stirred up a passion in me to help others. I decided to leave my area of work and pursue a counselling career thus enabling me to facilitate healing and change in peoples lives.
On a personal level, I am married with 3 adult children and 9 grandchildren. You can imagine our home can be a busy place from time to time. I enjoy family life, dining out and visiting the theatre. In my leisure time I also like to swim, read and spend time with friends.